Academics at IECC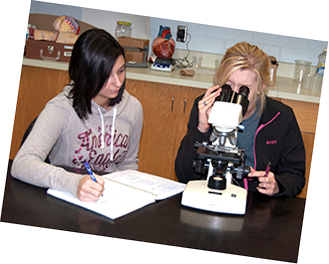 Programs
IECC offers a wide range of degree and certificate programs that provide varied choices in pursuit of a career and technical education (CTE) or as a pathway to a four-year institution. Use the navigation menu on the left to select a program category and then click on a specific program to view information about the program, including the availability of required courses for the current and upcoming term.
A CTE Degree is typically a two-year program resulting in an Associate in Applied Science that will prepare students for careers in healthcare, finance, public safety, and agriculture, to name a few.
A CTE Certificate generally requires one year of study or less, offering education and/or training to gain knowledge pertaining to job-specific skills, allowing for quick entry into the workforce.
Transfer Programs allow students to save money by beginning a bachelor's degree at IECC and finishing it at a 4-year university, typically entering with junior status. It's important to work closely with an advisor and be aware of requirements at the receiving college to ensure a smooth transition.
Courses
If your primary focus is to improve a skill or explore new interests, a variety of course offerings will fulfill this purpose as well. Refer to the course schedules in the navigation menu on the left to learn more about courses available at each college in a traditional setting, online, or as a hybrid.